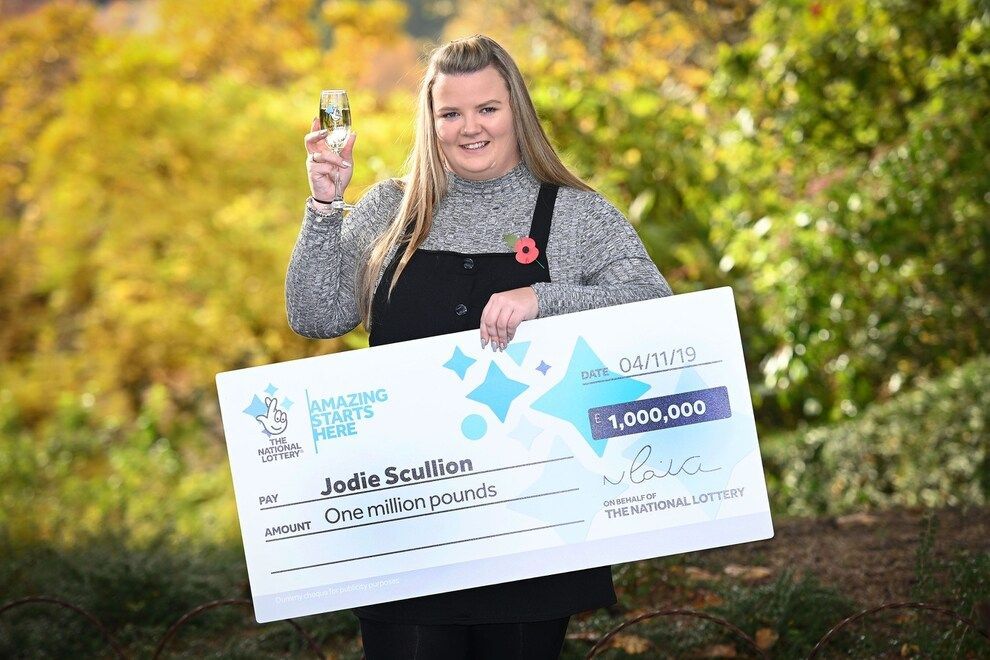 Many of you will have heard the phrase "it was the first time he played and he won, the luck of the beginner". The beginner's luck was £ 1m for Jodie Scullium. Yes, this 22-year-old from Birmingham, England decided to try her luck for the first time and fortune smiled on her. Luck has been on his side and he has become a millionaire. The UK National Lottery has delivered and converted more than 5,500 millionaires since November 19, 1994.
Beginner's Luck: £ 1m
In early November 2019, Scullium was on vacation with his parents in the Somerset region. That day it was raining, she was bored and she couldn't get out of her caravan, so she decided to open an account online and play. According to his words it was the first time he played and he decided to bet £ 10 on the instant game Run For Your Money. And won.
His first reaction was utter disbelief when he received a message saying that he had won. She couldn't believe she had been awarded a million pounds. So the young British woman ran to her parents' caravan to verify that it was not a mistake. After checking three times that it was not a mistake, Scullim called the National Lottery to verify that he had won.
What to do with a million pounds?
Jodie Scullium works at a bank in the mortgage loan department and has decided to buy a home without having to take out a mortgage loan. "It is incredible that I am going to buy my own house without asking for a mortgage. For someone my age, that is incredible." Part of the prize has been allocated to finish paying the caravan in which he won a million euros. In addition to the award, she will also help her parents, "I can help my parents, who have always taken great care of me, while helping myself," explained the young millionaire.
The Beginner's Luck Fallacy
The Jodie Scullium story is more common than it may seem a priori. It is true that winning a lottery prize is very difficult, practically impossible. However, as we mentioned at the beginning of the article The National Lottery in the United Kingdom has created more than 5,500 millionaires since its first draw on November 19, 1994. What the user needs to understand is that they have the same chances of winning a prize a person who plays for the first time as a player after twenty years. The probability of winning the prize for both is the same, do not forget. And it is perhaps part of the charm of the lottery.
Learn about the history of other millionaires such as Rhodes or the strategy devised by Joan Ginther.