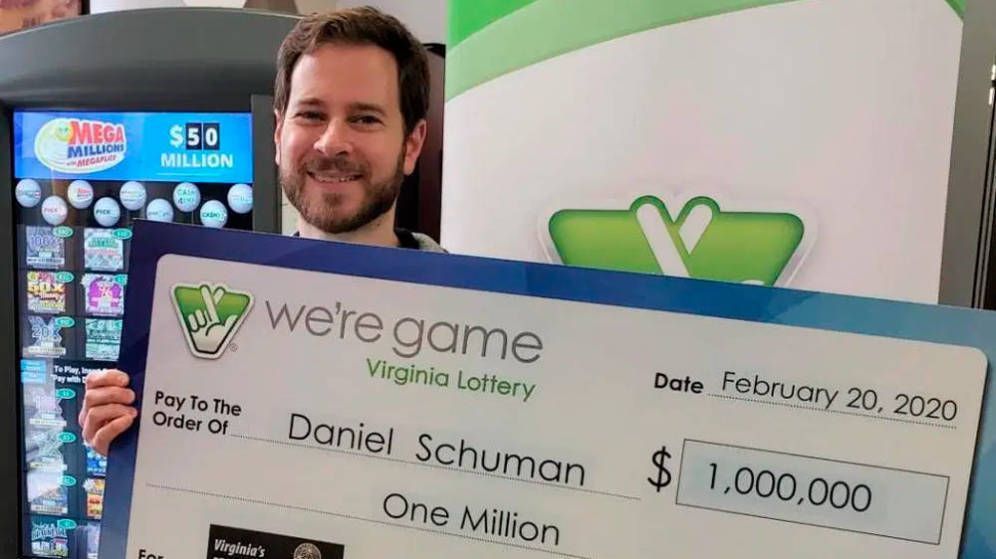 One of the most important premises when it comes to playing games of chance is to participate. Some people say that the fortune of the game will never be on their side when they never play. And of course, it is impossible to win the lottery without playing. It is impossible until it happens. And is that a man from Arlington, United States, wins a million dollars in a draw without playing. How is it possible? Below we explain this curious story that has surprised both locals and strangers.
Daniel Schuman is a lawyer based in Arlington who does not like to play games of chance. Her story has become popular for winning a millionaire prize without participating in the Virginia Lottery New Year's draw. In Virginia County, a lottery similar to the Christmas Lottery in Spain is held on the first day of the year. In this draw, several millionaire prizes are distributed. The most important are three of a million euros, followed by five prizes of $ 100,000 and as many prizes of $ 500.
Schuman's wife decided to make him a very special Christmas gift, a ticket to the New Year's draw. Days after the draw the couple decided to check if the ticket had been awarded with a prize. There came his surprise and best gift of Christmas and of the year. The numbers chosen by Schuman's wife had just made them millionaires. And it wasn't just any award. It was one of three million dollar prizes to be awarded once a year in the New Year's draw.
An award winning ticket for a man who never played
It took a few days to process the news. They waited until February 20 to go and collect the prize. In fact, they could not believe what had happened to them. In Schuman's own words for the Washington Post, they were the following: "It was shocking. It's like … this is not what we expected!"
Daniel Schuman has never liked gambling, in fact, he does not plan to participate in any raffle. You want to get on with your life and your pre-award routine. However, his life will never be the same, since he has a million dollars more. It is also unknown if his wife will decide to give him some other ticket. Of course, we do not know if luck will be on your side again or not. At the moment Schuman's luck is 100%. A participation, a super prize.
Do you think it is possible to win a million dollars in a draw without playing?
You can also read the story of Jodie Scullium, a young woman who won a million dollars the first time she played.