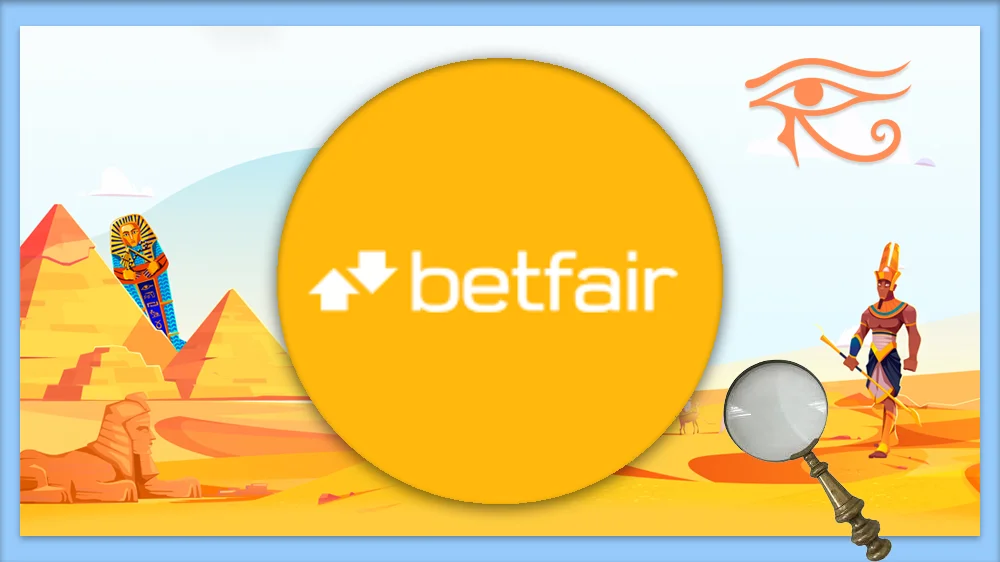 Betfair review our honest opinion. Edward Wray and Andrew Black founded the international operator Betfair in 2000. This prestigious British operator operates through Flutter Entertainment PLC and is listed on the London and Ireland Stock Exchange. Betfair hosts sports betting and casino games, blackjack, roulette, slots, and poker.
Betfair has been awarded at the Queen's Awards, category of "Innovation" (2003), category of "International Trade" (2008). He was also a sponsor of FC Barcelona. It is currently based in Ceuta.
Betfair review our honest opinion
Why is Betfair a secure site? Is Betfair a scam?
Betfair is one of the most prestigious operators in the United Kingdom. Transparency, fair play and trust are some of the pillars of this company that has been offering quality fun and entertainment for more than two decades. Betfair is an operator that has the relevant licenses issued by the DGOJ to be able to operate legally in Spain.
One of the biggest fears that players have is the legality of the operators they play with. It is very important to make sure that the online casino is part of the DGOJ and has the licenses issued to be able to operate, since otherwise, the user is left helpless before the law. Safety is the most important thing.
In Spain, the body in charge of regulating and granting gambling licenses is the General Directorate for the Regulation of Gambling (DGOJ). Online casino games and sports betting in Spain have been regulated since June 6, 2012. The DGOJ is a public body under the Secretary of State and the Ministry of Finance.
Games Betfair Spain
Betfair review our honest opinion. "Enjoy the best experience." This is one of Befair's mottos in Spain and according to what they say on their website, action and fun are guaranteed. They must have some reason when more than four million around the world trust them.
They have a wide variety of casino games (slots, blackjack, roulette, poker) and work with pioneering software providers in the sector, Blueprint, Playtech, Play n Go and Cayetano.
If we focus on blackjack, Betfair has interesting titles such as Vegas Blackjack and Buster Blackjack, but if there is one that we have fallen in love with because of the possibilities it has, it is Cashback Blackjack, betting has never been so easy and also if you don't have luck that day They make you a small refund. Betfair is one of the casinos that have live blackjack, even though they only have one option. Insufficient? Yeah.
As for roulette games, Betfair has some offline roulette because its great strength is live games.
Betfair slots
Betfair review our honest opinion. Traditional slot machines have given way to a universe that seems to have no end. In recent years, technology has allowed the creation of state-of-the-art slots that look like the real thing. Authentic wonders created by professionals who seek excellence and above all transport the player to a specific universe. The design, the music, the color of the slots have become the best ally to create authentic works of art.
Betfair is at the forefront and offers a multitude of interesting and innovative slots that are sure to attract the attention of users. Different themes and diversity of slots, from the most classic slots, the fruit slot, to others such as those offered by the software provider MGA. No matter what kind of player you are, you will surely find the ideal game for you at Betfair.
Betfair Live: live games
Enjoying a real experience without having to go to a physical casino is now possible. The excitement and entertainment is possible thanks to the live games offered by online casinos. Living the magic of direct from home is a reality and online casinos are aware. For this reason, they need to offer a varied and attractive catalog of games.
The international operator Betfair offers a multitude of live games. As we have said before, there is only one game of blackjack available. However, the offer of live roulette games is almost endless. A considerable variety of live games, with real dealers to give you more excitement. We find titles like Spin & Win live roulette, live Lobby Roulette, Mega Fire Blaze live roulette, or the classic French Roulette or Classic Roulette.
Welcome bonus
"According to the Royal Decree of Commercial Communications 958/2020, casinos in Spain cannot offer bonuses to new players from May 1, 2021. Promotions are only available to players 30 days after registration and verification of the check".
So if you want to get a welcome bonus or any other bonus, we recommend that you go directly to the operator's website and there you can get all the information you need.
How to start playing at Betfair?
If you have opted for Betfair to have a good time, you should know that the first thing you must do to play is open an account at the online casino. In a few simple steps, you will have your account and you will be able to enjoy the entire catalog.
Access Betfair casino.
Fill in the data, date of birth, ID, email, address,…
Verify and send the necessary documentation.
Deposit money
Enjoy and play responsibly.
Remember that in order to play in Spain you must be over 18 years of age.
Payment methods accepted at Beftair
Different payment methods:
 Visa
MasterCard
Cheque
Paypal
Betfair app
A giant in the gaming and entertainment industry should have an app for casino games. It is true that they have an app for sports betting. A very complete application where you can bet quickly and easily on the different daily events. However, they do not have the same for their other source of income, which is gambling.
Contact Betfair Spain: Customer Service
If there is something that sets a competent online casino apart, it is customer service. Some operators forget that the casino is open 24 hours a day, and that is why they should be able to have a 24/7 service. Problems, doubts or a complaint can come at any time. If a player does not have an immediate response, it is very likely that they will consider looking for another online casino that offers 24/7.
Betfair does not have a 24/7 chat. It is true that they are available from 10 a.m. to 11 p.m., but there is still part of the day where the player is left helpless. You can also contact via email [email protected] or telephone: 800 90 60 40.
Markets in which Betfair operates
Betfair is an international operator that operates in Spain and also in the following countries: United Kingdom, Gibraltar, Malta, Italy, USA, Australia, Bulgaria, Denmark, Colombia, Peru, Argentina, Belize, Costa Rica, Cuba, Ecuador, El Salvador, Dominican Republic, Uruguay, Guatemala, Honduras, Mexico, Nicaragua, Panama, Paraguay, Bolivia, Chile, and Venezuela.
Pros cons
Pros
Company track record
game catalogs
live games
Cons
They don't have a casino app.
Payment methods
They don't have 24 hour chat
Our experience and how Betfair could improve
Betfair is an international operator that is present on five continents and has more than four million registered users. The fact of being an international online casino gives a plus of confidence. However, the most important thing is that it has a license issued by the General Directorate for the Regulation of Gambling. The body in charge in Spain of regulating online gambling.
Our experience is positive at Betfair. We like the impressive catalog of games available, both blackjack, roulette or slots. However, if there is something that has delighted us, it is the live games section. And it is that being able to play from home and having a live dealer is priceless.
Betfair enjoys popularity among users and in the end they are the ones who rule. 4 million cannot be wrong when choosing a casino. However, although it is a popular and renowned international operator, we have found some weaknesses.
Without a doubt, the most important thing is customer service. It is insufficient and restrictive that there is a customer service schedule. At 11 everyone at home sleeping and with their cell phones turned off. If you have a question or a problem, nobody is going to answer your question until the next day at 10 in the morning. It is an inefficient and scarce service. An industry giant should keep an eye on these types of actions.
On the other hand, we have found it difficult to find information about payment methods. And since we had the doubt after 23 hours, we were left with the doubt until the next day. The information must be accessible. Time should not be wasted searching. Getting lost on Betfair is so easy.
We like to end with something positive. Betfair is a company committed to responsible gambling. So necessary in these times. Remember that gambling is only allowed for people over 18 years of age.
Betfair review our honest opinion. What opinion do you deserve?