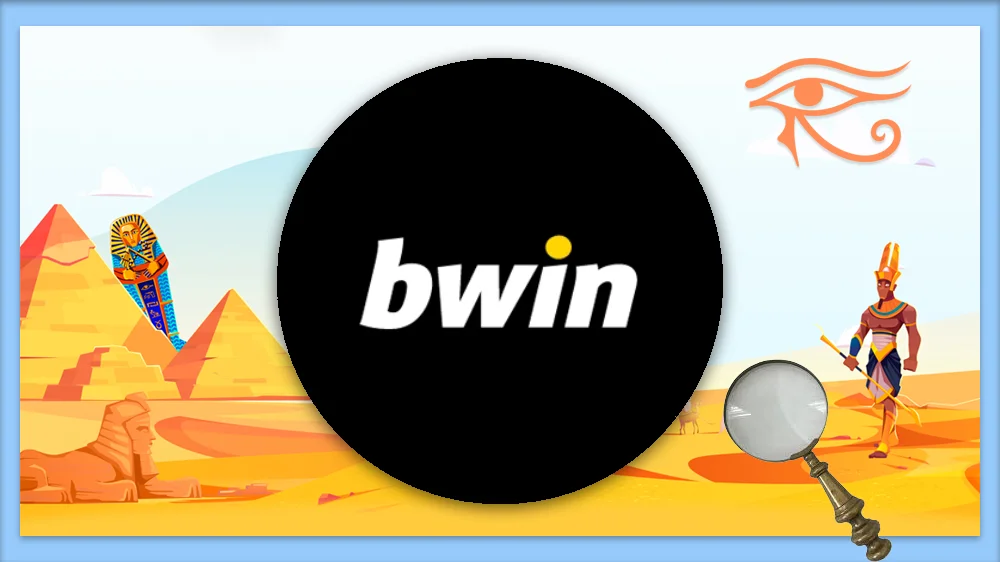 Bwin review our honest opinion. ElectraWorks (Ceuta) SA is the administrator of one of the most prestigious bookmakers in Spain and in the world, Bwin. Its origins date back to 1997 in Vienna, Austria. This international operator was created by Manfred Bodner and Norbert Teufelberger.
Bwin is a gaming operator with extensive experience in the sports betting and casino games sector (slot machines, blackjack, roulette, poker). Electro Works also has two other casino companies, Party Poker and Party Casino. They are currently based in Ceuta. Traded.
Bwin review our honest opinion
Why is Bwin a secure site? Is bwin a scam?
Is Bwin a safe online casino or is it a scam? One of the most frequently asked questions by Internet users when choosing a casino is about security and reliability. Bwin is an international operator that meets all the requirements of the General Directorate for the Regulation of Gambling in order to operate in Spain. Therefore, any player who opts for this operator is protected by the law.
In Spain, the body in charge of regulating and granting gambling licenses is the Dirección General de Ordenación del Juego (DGOJ). Online casino games and sports betting in Spain have been regulated since June 6, 2012. The DGOJ is a public body under the Secretary of State and the Ministry of Finance.
At the bottom of Bwin you can read "The Directorate General for the Regulation of Gambling has granted ElectraWorks (Malta) the following general licences: OTHER GAMES No/Ref: 5-11/GO/N0461246A/SGR and BETS No/Ref: 6 -11/GA/N0461246A/SGR, and the following individual licenses: GAMBLING MACHINES No/Ref: MAZ/2014/014, ROULETTE No/Ref: 8-11/RLT/N0461246A/SGR, BLACKJACK No/Ref: 9- 11/BLJ/N0461246A/SGR, COUNTERPARTY SPORTS BETTING No/Ref: 10-11/ADC/N0461246A/SGR, OTHER COUNTERPARTY BETS No/Ref, AOC/2021/026 and POKER No/Ref: 11-11/POQ /N0461246A/SGR."
Bwin España games
One of the first aspects that players take into account when opting for an online operator is the game catalogue. The competition is very tough, and they try to offer the most exclusive games, the latest news, and work with top-tier providers to meet the needs of players and future players. The games catalog is the presentation book of any casino, and in this case, Bwin has an unbeatable presentation book.
If this industry giant stands out for something, it is for offering quality, variety and differentiation from the competition. Casino games highlights blackjack, roulette and slots. Lovers of the traditional game of 21 have an interesting range of possibilities to play at Bwin. From the most traditional blackjack to new blackjacks with different rules that make it even more interesting. In addition to some Baccarat game, although it is conspicuous by its absence.
The same goes for roulette. If there is a game par excellence in the casino, that is roulette. At Bwin they are aware of the need to offer exciting games and thus we can find titles as magnetic as 25p Roulette, Premium European Roulette or Penny Roulette, among others.
Bwin has three business lines, sports betting, poker and casino.
Bwin slots
The slot sector has grown exponentially in recent years and each one of them has become true pieces of art. And it is that it is no longer just a slot game, but much more. A unique experience where technology, a taste for design and things well done have turned slots into art.
Bwin stands out from the rest for having exclusive games, games that can only be found on his website. It is not usual, although there are other operators that also have their own software. It is true that creating your own software gives a quality leap to the company and what it offers. Bwin has exclusive games, to find out which games it is about, click on the Exclusive tab.
In addition to the exclusive games, it also has an extensive and varied catalog with very different themes to please the most demanding players. There you can find slots about history, music, movies or cinema, manga, adventure and fantasy,… There are so many that sometimes it is difficult to choose just one.
Software Providers who also work with MGA Games, IGT, Isofbet, Play'ngo
Bwin Live games
It is a must in the 21st century to have live games in online casinos. The world is evolving by leaps and bounds and the same is happening in the gaming industry. Until a few decades ago, the only way to play was in a casino in person. Internet and technological development allowed the possibility of playing comfortably from home or any other place through any device. Today, the future lies in live games.
The thrill of living a game with a real dealer from anywhere is possible at Bwin, although only for roulette games. Of course, the offer is wide and very varied. If there is a game that we really like, it is the Buffalo Blitz Show, La Gran Roulette or Gran Via Madrid.
Welcome bonus
"According to the Royal Decree of Commercial Communications 958/2020, casinos in Spain cannot offer bonuses to new players from May 1, 2021. Promotions are only available to players 30 days after registration and verification of the check".
So if you want to get a welcome bonus or any other bonus, we recommend that you go directly to the operator's website and there you can get all the information you need.
How to start playing at Bwin?
Creating an account at Bwin is very simple. It is necessary to meet two requirements: be of legal age and reside in Spain. Failure to comply with either of the two does not allow the opening of an account at Bwin. Remember that the game can cause addiction, always play responsibly.
Access Bwin casino.
Username and password
Fill in the data, date of birth, ID, email, address,…
Verify and send the necessary documentation.
Deposit money
Enjoy and play responsibly.
Payment methods accepted at Bwin
What payment methods are accepted at Bwin?
Visa
Mastercard
Paypal
Pay
Paysafecard
Muchbetter
Trustly
Fast bank transfer
Neosurf
Bwin app
One aspect that has deeply disappointed us is that they do not have a casino APP. Yes, it is true that they do have an application for sports betting. It seems to us just as important to offer a service for sports bettors as it is for those players who opt for blackjack, roulette or slots.
It is incredible that one of the giants of the international industry does not have this much-needed and useful service for its clients.
Contact Bwin Spain: Customer Service
Another of the important points of online casinos is customer service. It is the letter of introduction and the opinion of the users depends on it. And it is that an efficient and fast service will increase the trust and security that the client places in the brand. On the contrary, inefficient care causes the opposite effect. And not only that, word of mouth is sometimes the best marketing technique.
Bwin has an exclusive chat service 24 hours a day for registered players. If you are not yet a customer, any questions by email: [email protected] or by phone: 900 856 200.
Markets in which Bwin operates
Bwin is an international operator that has conquered different territories throughout its history. Who was going to tell Manfred Bodner and Norbert Teufelberger in 1997 that years later that magnificent idea was going to become a solvent business. Bwin is currently licensed in Bulgaria, Denmark, France, Germany, Gibraltar, Ireland, Italy, Malta, Romania, the United Kingdom, Mexico, Panama, Colombia and the United States.
Pros and cons
Pros
Company track record
games catalog
live games
Customer Service
Payment methods
Cons
Our experience and how Bwin could improve
Bwin is one of the most solvent and most important companies in the industry. Bwin is synonymous with transparency, good play and reliability. Very positive aspects that have made this operator one of the Top 10 casinos with the best reputation both in Spain and internationally.
The company has firmly invested in sports betting and poker. Both sectors are on the rise and have a loyal audience. However, what we liked the most is that they do not neglect casino games. There is always room for improvement, but the catalog is very competent. In relation to the slots, they even have their own software, something that is not easy and the roulette and blackjack games are up to the task.
The registration is really simple and the payment methods too. If there is something that we really liked, it is their commitment to responsible gambling. And it is that the game is safe as long as it is played for fun, never as a way of life. And it's important for casinos to let players know,
To put a hit, we did not like that there is no casino application. It seems incredible to us that a casino that takes care of all aspects, has not taken it into account.
Bwin review our honest opinion. What opinion do you deserve?