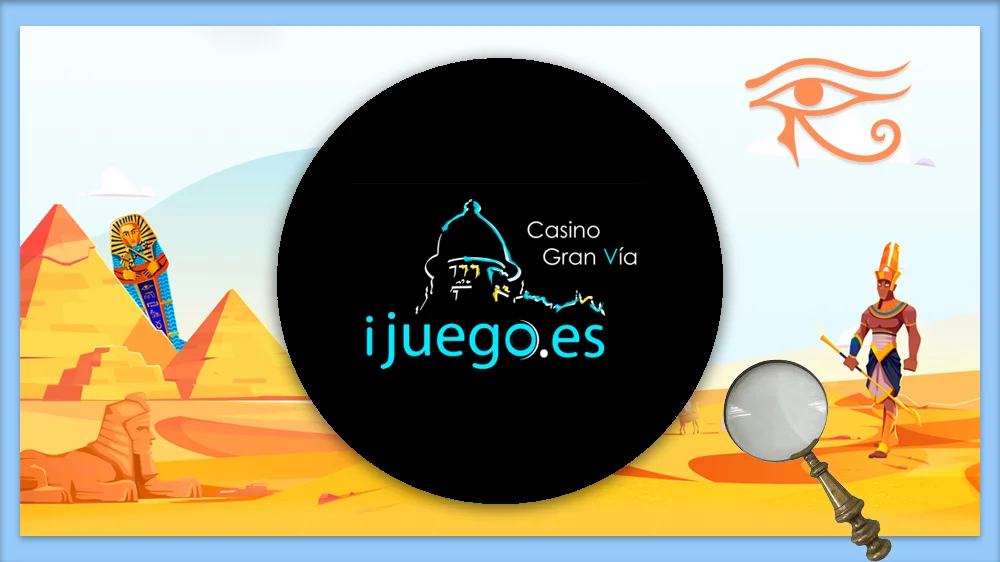 iJuego review our honest opinion. In 1984 the Colmar Group was founded, whose commercial activity is associated with the gaming sector. It has game rooms, bingos and physical casinos. The best known is the Casino de la Gran Vía in Madrid, although Casino de Aranjuez or the Casino de Zaragoza are also very popular.
The online bet of the Colmar Group is iJuego. This online operator has been operating in Spain since 2012, coinciding with the approval and regulation of recreational and lucrative gambling in Spain.
iJuego review our honest opinion
Why is iJuego a secure site? Is iJuego a scam?
Before delving into and revealing the secrets of iJuego, we are going to explain why iJuego is a safe site and it is not a scam.
iJuego is a reliable and secure online operator. This year they celebrate a decade in the Spanish market, the same as the regulatory body. They have general and specific licenses to operate legally in Spain. Therefore, iJuego is not a scam. It is a legal operator.
In Spain, the body in charge of regulating and granting gambling licenses is the Dirección General de Ordenación del Juego (DGOJ). Online casino games and sports betting in Spain have been regulated since June 6, 2012. The DGOJ is a public body under the Secretary of State and the Ministry of Finance.
Games iJuego Spain
With almost four decades in the gaming sector, iJuego presents itself as a real and reliable option for players. The gaming industry is changing and very competitive. Grupo Colmar has known how to adapt to changes, to the tastes of customers and to the needs of each period. The group's success lies in adapting to change.
iJuego is a portal for sports betting and casino games. Sports betting is in fashion in Spain and in the world. Today it is possible to bet on any sport regardless of where you are.
In relation to casino games, iJuego represents a good opportunity, since it has an extensive catalog of games. As expected, its strength lies in slot games, since they have a great variety and very interesting titles.
However, black jack and roulette also have quite a few games. It is probably one of the most competent online casinos. The diversity of games is amazing. If you do not believe us, we recommend that you take a look and give us your opinion. They also have poker games.
They work with top-tier software providers such as Evolution, Novomatic, Pragmatic Play, Netent, or Microgaming.
Slots iJuego Spain
Slot games have always enjoyed great popularity in Spain. Formerly in bars and some restaurants had these wonderful creations. Today it is still possible to find them, since there are traditional players who do not change their bar game for anything. The vast majority prefer to play comfortably from home or any other place thanks to technology.
Software companies are challenged to continually create slots. The industry has developed a fascinating universe where true works of art are created. Cutting-edge design and technology to create top-level slots.
At iJuego they have an almost infinite catalog of slots thanks to the best software providers such as Microgaming, Novomatic or NetEnt. Choosing a single slot is a complex task, since there are hundreds of very good titles.
To make it easier for the user to find their slot, iJuego has an interesting categorization, new games, iJuego recommendations, by provider, classic slots, most popular games among players, some themes,…
iJuego live games
Live games have become a safe bet for online casinos. Today it is unthinkable that a competitive casino does not have a game. The excitement of being live and being able to start a conversation with a dealer at any time has become a necessity.
iJuego is aware that to be part of the best online operators in the Spanish market you must have at least live roulette. And what an offer it has! It has many roulette games, from the classic European, French or American ones to some more impressive ones. However, if there is a game that we have fallen in love with, it is Gran Vía Automatic Roulette. It is only available on iJuego.
Bono de bienvenida
"According to the Royal Decree of Commercial Communications 958/2020, casinos in Spain cannot offer bonuses to new players from May 1, 2021. Promotions are only available to players 30 days after registration and verification of the check".
So if you want to get a welcome bonus or any other bonus, we recommend that you go directly to the operator's website and there you can get all the information you need.
How to start playing in iJuego?
If you have come this far, you will know that the iJuego game catalog is impressive, perhaps that is why you have opted for it and you are thinking of opening an account and you do not know what steps you should follow. Tell you that registration is really simple. In just a few minutes you will be part of this gaming giant.
Enter iJuego online
Click on "register"
Fill in the personal, contact and account details
Send the necessary documentation.
Make a first deposit.
Enjoy Responsible Gambling
Remember to play responsibly. Gambling is safe as long as you play responsibly and don't overdo it. Online operators have mechanisms and tools for self-regulation of the game. If you have a gambling addiction, seek help. Gambling is only fun without being responsible.
Payment methods accepted in iJuego
What payment methods are accepted in iJuego?
Visa
Mastercard
PayPal
Wire Transfer
Casino Gran Vía Madrid y Aranjuez
iJuego app
We have been negatively surprised that iJuego does not have a casino application, since they are always one step ahead in terms of cutting edge technology. Those players who wish to play can do so through their online website. It is adapted to play from any electronic device.
Contact iJuego Spain: Customer Service
Customer service is one of the most important points of online casinos, since it is their letter of introduction. When the service is excellent, players are satisfied and come back. And the same thing happens when they are dissatisfied. It is likely that they will opt for another operator.
There are different channels of communication in iJuego for customers and non-customers. iJuego users can communicate through a chat. However, non-customers must do so via email or postal mail.
Markets in which iJuego operates
The Spanish operator iJuego operates in the Spanish market. We do not know if international expansion is in iJuego's plans.
Pros and cons
Pros
Trajectory of the business group
Large number of casino games
live games
24/⁷ customer service
Payment methods
Cons
Our experience and how iJuego could improve
After 10 years in business, iJuego is an online casino that enjoys a good reputation from users. It has very loyal players who repeat for their transfer, its catalog of games, its ease of payment, for the security it offers, for its service and the customer.
The success of an online casino does not fall on a specific aspect but on the whole. And that is what has happened to iJuego. Thanks to the years he has been in the sector, he knows the keys to satisfying customers and knows how to anticipate the future.
If it stands out for something, it is for the impressive catalog of games it has to its credit, mainly slot games. Slots have always been popular among players and thanks to technological advances and their simplicity, they are the star of many casinos. iJuego has the best software providers on the market and it shows.
After diving and messing around the games, if we liked something it is the roulette section. We have been blown away with the number of games both live and delayed. And above all with automatic Gran Vía Roulette.
Our experience in iJuego is very positive in all aspects. However, we would like them to release an app, as many customers would appreciate it.
We like to end with some positive aspect, and it cannot be other than the real commitment to responsible gambling. iJuego offers the tools and mechanisms so that the game is a training and a pleasure. Gambling is safe, casinos are safe. Playing responsibly is essential.
iJuego review our honest opinion. What opinion do you deserve?