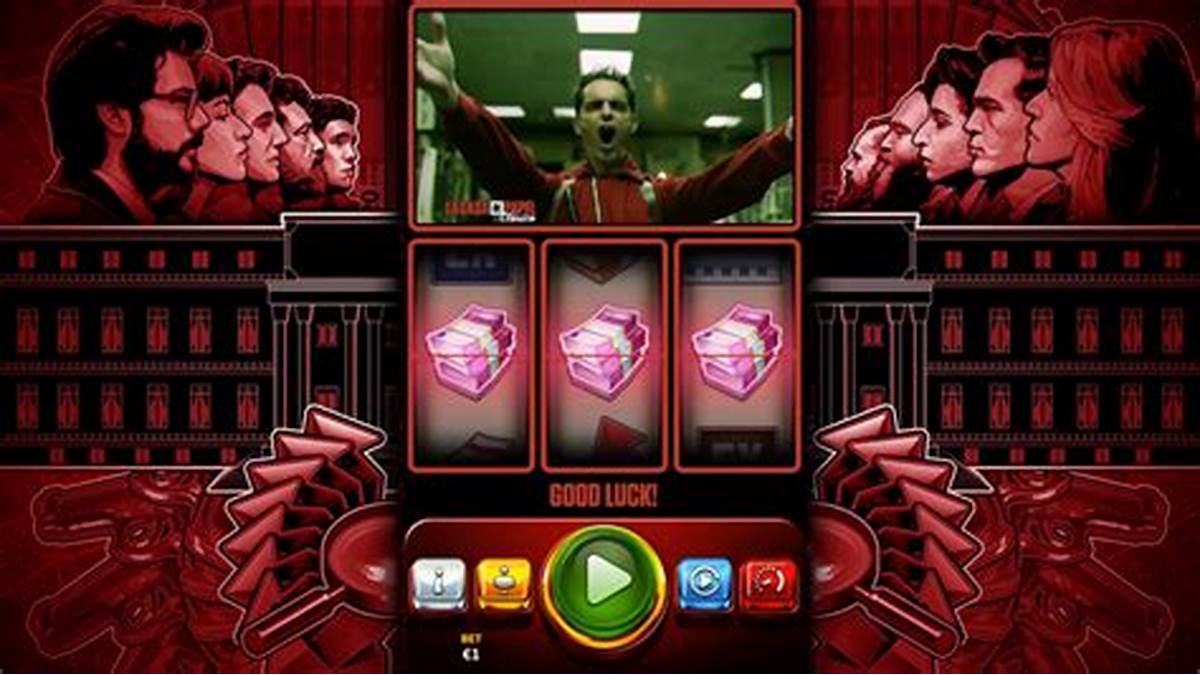 Money Heist t is one of the biggest television hits of recent years in the world. A group of robbers plans to perpetrate the largest robbery in the world in the National Mint and Stamps of Spain. Headed by "The Professor", eight people will keep the whole country on edge while printing 2.4 billion euros in just 11 days. Skywind Group has opted for this series and has turned it into a slot game for thousands of followers of the series around the world. We anticipate that it will be all in success. Do not miss the review of Money Heist, the slot of the month in Secret Casino Tips.
Money Heist, the slot of the month
Those followers of the series will enjoy to the maximum this slots that Skywind Group launched on March 31. If you want to feel like one of the group of "El Profesor", we advise you to put on a red costume and put on Dalí's characteristic mask. When starting the game, the user must choose the code name with which he will participate in the robbery. Will you be able to unseat the Coin Factory before the police catch you?
The paper house is a classic style slot machine. It has three reels and only one payline. It is curious that there is only one pay line, since slots currently have different pay lines to make it easier to get a prize. However, in each roll you can get incredible prizes. The slot has different bonus rounds, spins and free spins.
The new Skywind Group slot is compatible for both Android and iOS devices. It has a RTP (Return to Player) of 96.4% and an average volatility. Without a doubt, music is almost or more important than the wonderful graphics that the creative team of the company has produced. Bella Ciao, the anti-fascist Italian song is present during the game.
Who is Skywind Group?
Skywind Group is a British company that has been developing online casino games since 2012. The main headquarters is in the Isle of Man and its founder is Teddy Sagi. Sagi is the largest shareholder in another of the most important companies in the sector, Playtech. Currently it has a wide collection of casino games, just over 280 games.