Slots latest news of August. Some software operators take advantage of the summer season to present their news. Slots and video bingos loaded with mystery, excitement, fast-paced gameplay and succulent prizes. At Secret Casino Tips we present you with some of the latest slot news. Let's review the slots: latest news from August.
Slots latest news of August
MGA Games
Cleopatra
In first position of Slots latest news of August is Cleopatra. The Spanish operator has presented incredible slot games in recent months. The recognition of the industry and the innovative capacity of the creatives place MGA Games on a par with the big software companies. The latest titles are Cleopatra Video Bingo (launched on August 10) and Samantha Fox slot.
The iconic Cleopatra character is the latest addition to MGA Games. The Egyptian queen will surely seduce online video game players, just as she already did with Julius Caesar or Marco Antonio. Between sarcophagi and pyramids, users will discover three fantastic mini-games. The maximum prize is 18,750 euros. The minimum bet is 2 cents and the maximum is 30 euros.
Samanta Fox
The second Slots latest news of August is Samanta Fox. On July 20, the Spanish operator launched Samantha Fox on the market. This slot is part of the Hyperrealism Series range. As a house brand, the slot has four minigames focused on the artistic career of the eighties singer.
Samantha Fox has free spins, multipliers, scatters and bonuses. The maximum prize is 27,000 euros. The maximum bet is 25 euros and the minimum is 25 cents. There are 243 pay lines.
Microgaming, Ancient Warriors
The thrid Slots latest news of August is Ancient Warriors. The wisdom of our ancestors has come to Microgaming to offer you the chance to get rich. Ancient Warriors is inspired by the most ancient Asia and the music will teleport you to that magical and amazing time. The symbols are inspired by Asia. It has six reels and 50 pay lines. You can get wilds, free spins, bonuses, multipliers,…
Red Rake, Million Dracula

Bram Stoker's iconic character Dracula is the latest addition from operator Red Rake. It was launched on July 30th and since then it has become a phenomenon despite having only a 95.6% RTP. A terrifying and spooky slot that will delight fans of the most famous Count of Transylvania.
Million Dracula has six reels and three heights, however, if you pass phases you can reach up to ten heights. You can get free spins, bonuses, wild cards,… The minimum bet is 2 cents and the maximum is 25 euros. The top prize in Million Dracula is 10,000 times the stake.
Pragmatic Play, Aztec Gems Deluxe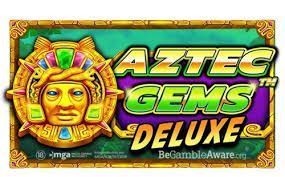 Last one Slots latest news of August is Aztec Gems Deluxe. History, mystery, excitement and fun come together to make up the Aztec Gems Deluxe slot. Venture into the jungle and you will discover precious and invaluable gems that will allow you to win incredible prizes.
The slot has wild cards, free spins, scatters. However, if it stands out for something, it is for a spectacular wheel of fortune where you can win interesting jackpots. It has three reels, nine paylines and an RTP of 96.5%.
Slots latest news of August, what is your favourite? Have you playedSlots latest news of August?