At Secret Casino Tips we have prepared a very special surprise to celebrate the beginning of spring … The 5 best slots of spring. So read carefully each of the slots we have chosen before opting for one or two or three or four …, maybe you like all of them and want to try them.
The 5 best slots of spring
1. Butterfly Staxx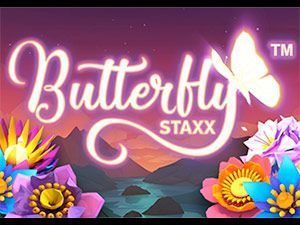 The butterfly before spreading its wings, becoming a beautiful creature of nature and taking flight is a shy caterpillar. Something like this happens to this slot. And it is that this game is ideal for those beginner users who start in the world of slot machines. Enter this magical world with spectacular butterflies and beautiful tropical flowers and try to get all the golden butterflies you can.
The gaming provider NetEnt has had one of the most special slots of the spring, Butterfly Staxx, since 2017. It has 5 reels, the bets range from 20 cents to 400 euros, its RTP is 96.8% and it has free spins, Scatter and Wild. It has 40 pay lines and the prize for a single line bet ranges from 1,200 to 48,000 euros. Butterfly Staxx had 10 levels of difficulty progression. It has magnificent graphics and relaxing music that will allow you to teleport to a magical world. It is available for both iOS and Android devices.
2. Spring Tails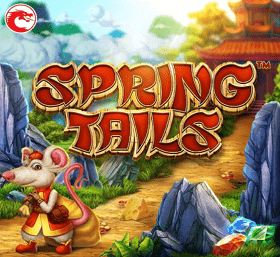 The Chinese New Year, under the sign of the rat, will bring fortune to all its inhabitants. In the Chinese world every year it is represented by an animal and the rat is a symbol of prosperity, luck and intelligence. Very important aspects to take into account, especially in these times. A funny, funny and mischievous rat will be your best ally to get interesting prizes.
Spring Tails has been developed by Betsoft and launched on the market on February 27, 2020 to coincide with the celebration of Chinese New Year. It has 5 reels, 5 pay lines, a 95.84% RTP and low volatility. Spring Tails is an ideal slot for those who want to play without having to place high bets, since the minimum bet is 5 cents and the maximum bet is 5 euros. It features Lucky Rat Multiplier Wilds, Scatter, Spring Tails wilds, and up to 12 free spins
3. Pollen Party
"In a multicolored country, a bee was born under the sun, and it was famous in the place, for its joy and its kindness …". Who does not remember the endearing Maya Bee and her friend Willy. They are not the protagonists but the world of bees, pollen, hives and their delicious honey are. Pollen allergy sufferers need not panic, nor should those fearful of being bitten by these tiny black and yellow beings. At Pollen Party the only thing they give out are prizes, prizes and more prizes.
One of the best game providers on the market, Microgaming, created Pollen Party in 2017. The best of this slot are the 720 paylines. Tine 5 rollers, 97% and medium volatility. The minimum bet is 50 cents and the maximum is 1,000 euros. Features wild symbols, bonus round, and free spins. There are four types of bees, and each determines a different combination and prize. The queen bee awards up to 8,000 coins. The soldier bee, 6,000 coins, the nurse bee, 5,000 coins and the soldier bee, 3,000 coins.
4. Flowers
If there is an element associated with spring, it is flowers. Roses, tulips, dahlias, lilies, carnations, daffodils, daisies, orchids … And Flowers wants to be a song of joy, life and love. NetEnt, one of the most leading developers of online games, created this game in 2013. The creatives opted for a traditional and simple design just like the soundtrack. However, the cartoony flowers, each flower has a particularity and personality makes it an interesting slot. They have even been inspired by the musical Little Shop of Horrors to develop the fearsome carnivorous plant.
It has 5 reels, 3 rows and 30 paylines. The minimum bet is 30 cents and the maximum is 75 euros, so it enters the budget of any user. It has an average volatility and a RTP of 96.3%. The characteristic that makes it special are the double symbols, since they are the ones that have the best prizes. It has a Wild symbol and free spins. However, it has no bonuses.
Enchanted Meadow
Fairies and forest elves have the power to help and change the course of history. The Enchanted Meadow slot is the sequel to the hit Enchanted Crystals. In order to find the Fairy Queen, you must avoid a raging, angry, and irritated wasp. This spring slot is designed by Play'nGo and has an exciting, fun and creative design and game. Music is one of the most interesting elements, as it transports you to a world of fantasy and magic.
The last of the top 5 slots of the spring is Enchanted Meadow which has five reels, 15 paylines and a RTP of 97%. It is a slot game suitable for all budgets, since the minimum bet is 1 cent and the maximum is 25 cents. If there is something that characterizes are the bonuses, the x2 multipliers, the free spins and scatters. One of the things to keep in mind at Enchanted Meadow is the opportunity to make interesting profits.
"They will be able to cut all the flowers, but they will not be able to stop the spring",
Pablo Neruda.